Enter the Questbikes online store!
The number one specialist cycling shop for all your high performance cycling.
This includes bikes, accessories and cycle clothing. Visit our
on-line shop
and see our great selection of cycling products.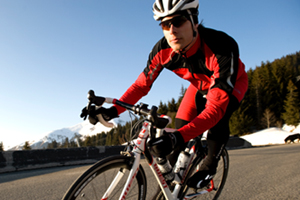 You can choose every component of your new bike or simply enhance your existing one. We have fantastic, lightweight, carbon fibre and alloy frames that you can team up with brakes, pedals, wheels etc from great manufacturers such as Shimano, Campagnolo Sram and Mavic. Including the latest electronic gear systems.
When you can't get out in the worst weather, there is no excuse to not use your bike. Simply get one of our Turbo Trainers and use your bike indoors in the warm whilst watching your favourite movie! And so you can really enjoy your cycling browse through our cycle clothing section and see our extensive selection of jackets, shorts, shoes etc that will keep you warm, dry and comfortable.